Strength and Softness together?
Kleenex
make it possible!!
Kleenex

are aware that today's consumer are more discerning and more appreciative of the finer things in life. That is why, your family comfort is the main objective for

Kleenex

.
Check out these great range from
Kleenex!
Bath Tissues - Ultrasoft
To give you the best comfort feeling. This is your ultimate bath tissues!
Available in 2 and 3-ply type and in Jumbo and Mega pack formats.
Facial Tissues
Reliable for your everyday use. It have strength, softness and hypoallergenic too! You don't have to worry about your sensitive skin while using it!
Available in 2 and 3-ply type and in boxes and pocket packs.
Vintage-themed Kleenex
To bring out the royal in you! This range is back by popular demand. There is no need for a fancy tissue box cover anymore when you have this kind of tissue box!
How Kleenex save my day?
This is one of the best bit in the Kleenex Comfort Kit.
Giving a pillow a great big hug can be immensely satisfying!
Thank you Kleenex for all the comfort that you give us!!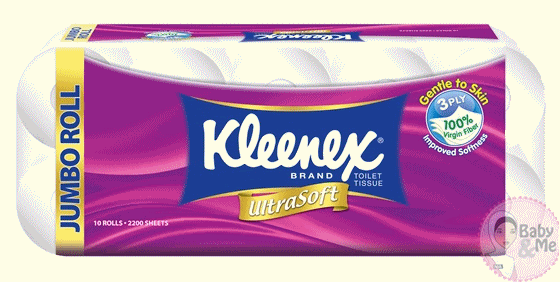 Kleenex® is the world's best-selling brand of facial and bath tissues. Kleenex® tissues are made from 100% virgin pulp, which make them suitable for even the most sensitive skin. Kleenex® tissues, available in a variety of attractive and convenient packaging formats, are distinctive for their ideal softness, strength and absorbency.